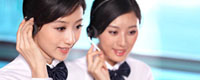 Tel: +86-18 423 717 818
E-mail: sales@cqoptics.com
Add: No. 5, Torch Ave, Jiulongpo District, Chongqing,400080 China 3rd Zone, Gongdatang, Jiangdong Street, Yiwu City, Zhejiang Province 322099 CHN
Skype: 27393442@qq.com
WeChat: Matrip023
whatsapp: +86 18423717818




Product name : Boron Carbide Plate

Product No. : 2021910194954

Material : B4C

Size : 30*30*9; 245*295*10; 17*48; 250*300; 200*250; 150*200; 150x150mm

Density(g/cm3) : 2.51

Refractive Index : 2.28

Form : Black or Dark Gray Plate

Purity : 95%

Application : High wear-resistant nozzle, high-precision sealing ring, aerospace vehicle surface coating, military bulletproof armor, etc
Details:
Boron Carbide (B4C) ; Molecular Weight: 55.26
Boron carbide is an inorganic non-metallic high-performance structural ceramic material formed by the combination of boron and carbon at high temperature. At the same time, it also has functional ceramic properties. It is rhombohedral under microscopic observation. It is one of the hardest man-made materials. Its hardness is second only to diamond and cubic boron nitride.
Microhardness: 5400-6300kg/mm ²,
Specific gravity 2.52g/cm ³,
high temperature resistance, no chemical reaction with acid and alkali.
It has the characteristics of stable chemical properties, light weight, high hardness, semiconductor and so on.
Due to its high hardness, it is suitable for grinding, polishing, drilling and other processing of various cemented carbide, gem and other materials, and manufacturing engineering ceramic abrasives, precision measuring elements and engineering ceramic products with high wear resistance, such as high wear-resistant nozzles for aeroengines, high-precision sealing rings, surface coatings of aerospace vehicles, military bulletproof armor sheets, etc, Because the boron contained in it has the characteristics of thermal neutron absorption cross section and high boron content, it is the main boron containing material for the manufacturing of reaction rate regulating rod in nuclear industrial reactor.


5. Low density and light weight
6. Custom shapes



Boron carbide ceramics
| | | |
| --- | --- | --- |
| Performance | 单位 | 数值/ |
| Bending strength | MPa | ≥310 |
| Compressive strength | MPa | ≥2000 |
| Elastic modulus | GPa | ≥380 |
| Vickers hardness | GPa | ≥30 |
| Density | g/cm3 | ≥2.48 |
| Apparent porosity | % | ≤0.1 |
| Fracture Toughness | MPa·m1/2 | ≥4.30 |
Boron carbide bulletproof ceramics
| | |
| --- | --- |
| Name | Boron carbide bulletproof plate |
| Material | Boron carbide ceramics+PE(Kevlar) |
| Shape | Flat; Single curved |
| Size | 250X300mm; 200x250mm; 150x200mm;150x150mm |
| Resistance bullet type | 5.8mmbullet |
| Protection class | GA 6 |
Boron carbide nuclear power protective ceramics
| | |
| --- | --- |
| Density (g/cm3)) | 1.8-2.4 |
| Rockwell hardness (HRA) | ≥70 |
| Compressive strength(MPA) | ≥700 |