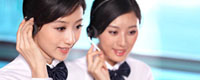 Tel: +86-18 423 717 818
E-mail: sales@cqoptics.com
Add: No. 5, Torch Ave, Jiulongpo District, Chongqing,400080 China 3rd Zone, Gongdatang, Jiangdong Street, Yiwu City, Zhejiang Province 322099 CHN
Skype: 27393442@qq.com
WeChat: Matrip023
whatsapp: +86 18423717818




Product name : Cylindrical Lens

Product No. : 20219313460

Material : SiO2、CaF2、BaF2、ZnSe、ZnS

Size : 350-650nm; 650-1050nm; 1050-1580nm

Density(g/cm3) : SiO2、CaF2、BaF2、ZnSe、ZnS

Refractive Index :

Form : Plano-concave,Double concave, Plano-convex,Biconvex, Special

Purity :

Application : linear detector lighting, bar code scanning, holographic lighting, optical information processing, computer, laser emission, etc.
Details:
Cylindrical lens is a lens that focuses light on a straight line rather than on a point like a spherical lens. Cylindrical lens is a kind of aspheric lens, which can effectively reduce spherical aberration and chromatic aberration, and has a certain amplification function.

Plano-concave Cylindrical Lens
Double concave Cylindrical Lens
Plano-convex Cylindrical Lens
Biconvex Cylindrical Lens
Special Cylindrical Lens
Wavelength: 587.6nm
Focal length tolerance: ± 1%
Overall tolerance: + 0.0 / - 0.1mm
Thickness tolerance: ± 0.2mm
Face type: λ/ 2@632.8nm
Surface roughness: 60-40
Eccentricity: < 3 '
Effective aperture: > 90%
Inverted edge: < 0.2 × 45°
Coating: multilayer antireflective film