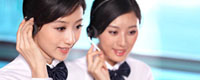 Tel: +86-18 423 717 818
E-mail: sales@cqoptics.com
Add: 3rd Zone, Gongdatang, Jiangdong Street, Yiwu City, Zhejiang Province 322099 CHN


Product name : Infrared Inspection Windows

Product No. : 20219992611

Material : Ge, Si, ZnSe, CaF2, , MgF2, , BaF2

Size : 55mm, 70mm, 75mm, 93mm

Density(g/cm3) : Transmittance: >93%

Refractive Index : Operating band: 0.15-14μm

Form : Disc

Purity :

Application : Medium and high voltage switchgear; Other sites requiring infrared detection in a closed environment.
Details:
Introduction of IR Inspection Windows:
Infrared window is mainly used for internal temperature measurement of various high-voltage switchgear, metal armored cabinet, urban ring network cabinet and GIS high-voltage equipment. Eliminate the risk of high voltage arc accident during heating imaging inspection.
The infrared window can penetrate ultraviolet and visible light. The infrared optical window is installed on the shell of the electrical cabinet. The infrared thermal imager and thermometer commonly used in the power system are used to identify the heating fault in combination with the infrared guide. Through the infrared window, it is convenient to carry out various nondestructive maintenance for the internal equipment of the electrical cabinet and realize the condition inspection.
Main performance:
Long wave infrared window, working wavelength 0.15-14 μ M. It mainly detects low temperature and normal temperature. In the power industry, long wave basically meets the fault detection of existing power equipment, solves the problem of difficult detection in the switchgear simply, quickly, comprehensively and accurately, and realizes the on-line real-time detection of the switchgear. At 0.15 μ m, the infrared transmittance of the window is 94%. At 12.5 microns, the infrared transmittance of the window is 92%.
Short wave infrared window, working wavelength 0.15-7 μ M. It mainly detects high-temperature objects above 500 ℃. Such as in steelmaking and other industries. At 0.15 μ m, the infrared transmittance of the window is 94%. At 7 microns, the infrared transmittance of the window is 92%.
Composition:
Metal flange: the metal flange is provided with installation thread, which is installed on the equipment plate together with O-ring during installation, and its protection grade meets the NF en60529 standard of IP67 grade.
O-ring: the O-ring is made of rubber material, which can ensure water tightness during installation.
Protective cover: the protective cover can be opened and closed by magnet lock. It has transparent impact resistance function, and its impact resistance grade meets NF en50102 standard of ik07 grade.
Optical window: the working band of the window can pass through ultraviolet, visible and infrared (depending on the working wavelength). Windows are divided into short wave windows and long wave windows. The difference between the two types of windows is that the window materials are different.