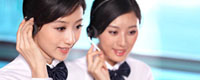 Tel: +86-18 423 717 818
E-mail: sales@cqoptics.com
Add: No. 5, Torch Ave, Jiulongpo District, Chongqing,400080 China 3rd Zone, Gongdatang, Jiangdong Street, Yiwu City, Zhejiang Province 322099 CHN


Product name : Molybdenum Boat

Product No. : 20219394254

Material : Molybdenum (Mo)

Size : 6*100*0.1mm, 8*80*0.2mm or according to customer request

Density(g/cm3) : >10.2

Refractive Index : 2.81

Form : rectangle, square, trapezoid, semicircle, hexagon, boat

Purity : 3N5

Application : Coating, electronic, power engineering industry, vacuum thermal evaporation, capacitor sintering, nuclear fuel sintering, etc.
Details:
Molybdenum evaporation boat; Mo boat
Molybdenum boat is a vessel formed by riveting molybdenum sheets or stamping with a punch
Process: hot rolling, cold rolling, alkali washing, shearing and riveting.