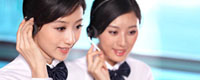 Tel: +86-18 423 717 818
E-mail: sales@cqoptics.com
Add: No. 5, Torch Ave, Jiulongpo District, Chongqing,400080 China 3rd Zone, Gongdatang, Jiangdong Street, Yiwu City, Zhejiang Province 322099 CHN
Skype: 27393442@qq.com
WeChat: Matrip023
whatsapp: +86 18423717818




Product name : Anti-Fingerprint optical coating tablets

Product No. : 202394151017

Material : Stainless steel crucible + Steel wool

Size :

Density(g/cm3) :

Refractive Index :

Form :

Purity :

Application : Glass and PC and Metal
Details:
Glossy, not easily deformed, and the workmanship is exquisite,
Internal steel wool process: degreasing - cleaning - weighing - stamping shaping
External metal carrier-crucible process: degreasing-precision grinding-precision polishing-ultrasonic cleaning-drying disinfection.
AF(Anti-fingerprint) coating
General SiO2+AF materials, generally use vacuum evaporation coating method.
Principle: AF anti-fouling and anti-fingerprint glass is based on the lotus leaf principle. A layer of nano-chemical material is coated on the outer surface of the glass to minimize the surface tension of the glass.
Water and oil repellency;
Anti-fouling;
Anti-fingerprint;
Low friction;
Thin film thickness (<10nm);
High durability for abrasion;
Non-flammable.
The anti-fingerprint coating is suitable for different metals, such as galvanized steel, stainless steel, etc. Fingerprint-resistant metal is beautiful, easy to clean, maintenance-free, anti-fingerprint, and anti-scratch.
It can be used in elevators, security doors, car interiors, decoration, home appliances, aerospace equipment, medical equipment, lighting, furniture, etc.